808s and Bold Takes Issue 30: Monday Morning(ish) Sports Musings
Notebook dump on the Washington Football Team's loss to Arizona, the Three Winners of the Week in the sports world, and tomorrow'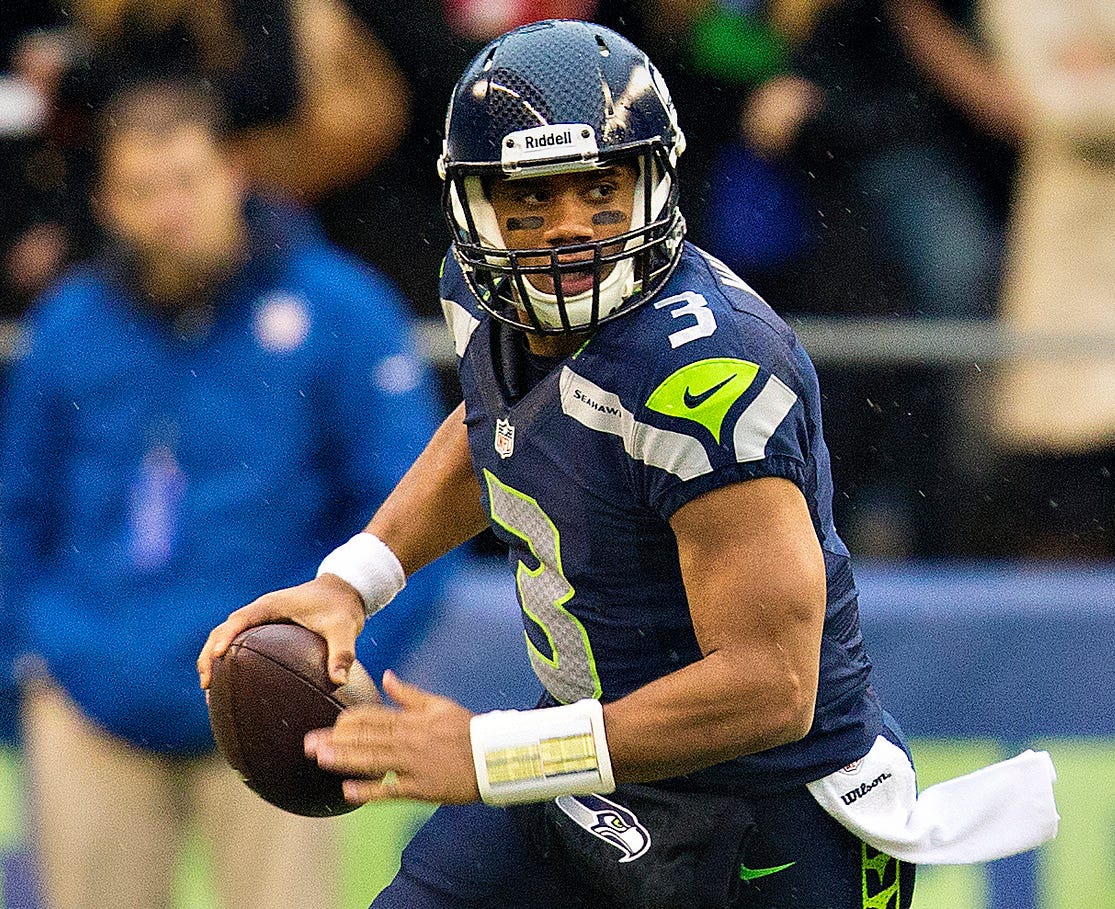 What's up everyone, it was an incredible weekend in sports so let's talk about it. I'll start with a notebook dump on the Washington Football Team's performance before going to the Three Winners of the Week. Then at the end, I'll ask Tomorrow's Question. Don't forget to subscribe and share with your friends, and let me know if you have any feedback at 808sandboldtakes@substack.com.
Let's get to it.
WFT Notebook Dump
Evaluating Dwayne Haskins
It's been widely established that the 2020 season will be one of development for this uber-young Washington squad, and chief among those young players that need to show development is quarterback Dwayne Haskins. The second-year player needs to establish himself as the team's answer going forward, or else he could find himself replaced by one of the upcoming talents in the 2021 Draft. If the team's bad enough to draft Trevor Lawrence or Justin Fields, they will, and that'll leave Haskins with a ticket out of town. 
He has to show the team what he can do, but I'm not entirely sure he can. He played okay in the game, throwing for 223 yards and a touchdown, but that largely came in garbage time. He definitely wasn't perfect, as he missed multiple throws due to bad mechanics, but he got almost no help from the team around him. The offensive line gave up pressure on a consistent basis, giving Haskins no time to throw. Even when he had a clean pocket, you could see him feeling phantom pressure and bailing. His receivers for the most part weren't getting open and a couple of plays that could've been made by better players weren't made by the current squad. Because of the subpar supporting cast around him, it might be hard to truly find out what Haskins can do after this year. I think he's shown enough flashes that he could be the guy, but it's far from a guarantee.
Antonio Gibson and Terry McLaurin came to play
There were two weapons that Haskins should hopefully be able to use to further his development. Terry McLaurin has continued to improve from his stellar season a year ago. Today, he was Haskins's primary target in the passing game, catching 7 passes for 125 yards and a touchdown. His speed is a weapon, as he outruns guys before and after the catch. He did drop one tough ball that would've been a spectacular play, but if he continues on this trajectory he's well on his way to becoming a star.
Gibson, the rookie running back, had 13 carries for 55 yards and a touchdown, but it's what he did on those carries that were impressive. He's showing remarkable balance for a young player, and a unique blend of size and skill that give him the opportunity to be a dynamic threat for this offense. He led all Washington running backs in total touches today, and that trend should continue. On a whole, the WFT ran the ball effectively, with 23 carries for 117 yards (5.1 yards per carry), which should hopefully allow them to help their young quarterback out.
This offense will be a work-in-progress for most of this year. "It's going to take a while before we get to where we want to be," head coach Ron Rivera said to reporters from multiple outlets, including the Richmond Times-Dispatch earlier this week. "We've got a ways to go. You probably really won't see it or get a feel for it until really next season."
It's going to need to start up front. The left side is getting beat up on the regular and starting right guard Brandon Scherff went out with an injury. They'll need to play better, or else Dwayne Haskins is going to land in a comfortable pose: lying down on the turf after being smushed by an opponent.
The defense is fine. They made some mistakes today, including getting beat deep a couple of times. That should improve as cornerback Kendall Fuller re-enters the lineup and players continue to mature. They were put into some hideous situations due to the offensive mistakes, including a couple of fumbles (one was on special teams). 
For the year, I think it's clear that this team isn't close to contention. It might be a horrific division if early results continue to bear out, but even then, a good season for this Washington team would mean around seven wins and a solid improvement from Haskins that shows he's the guy to build around.
Three Winners of the Week
Russell Wilson
Seahawks fans have been annoyed for multiple years with the conservative, run-heavy playcalling approach of their team. To them, this is a time to go bombs away with one of the best quarterbacks in the league in Wilson. They're finally getting their wish. Wilson has been nothing short of sensational through two weeks, throwing for over 610 yards, 9 touchdowns, and just one interception through two games. 
He threw five touchdowns against a solid New England defense, and they needed every one of those points as they won 35-30 after a last-second defensive stop against Cam Newton (more on him later). He's thrown it 63 times in two games, and if he continues to play this way he'll be a shoo-in for his first MVP award.
Anthony Davis
Before the Lakers Game 2 against the Denver Nuggets, Charles Barkley had this to say about Anthony Davis:
"Anthony Davis doesn't have that killer mentality. Everybody's not built like that."
Well, you might want to ask the Denver Nuggets how they feel about Davis's killer mentality because he sent them into a 2-0 series deficit with a buzzer-beating three-pointer. The Lakers' big man has been an absolute monster so far in the postseason. He's averaging 29 points and 11 rebounds on a stellar 57% shooting. Those numbers are ridiculous. 
He's been everything the Lakers asked for and more when they traded a king's ransom for him, and because of that, they now are the clear favorites to win this year's NBA title.
Aaron Rodgers
I was having a conversation earlier today with a friend about how spite is the biggest motivator. No, the friend wasn't Aaron Rodgers, although I don't blame you for thinking that after how he's played through two games. 
In recent years, the Green Bay Packers' quarterback had seen his quality of play dip from the MVP caliber he was at. It wasn't just outside voices that thought so, but his team thought it as well. They drafted a quarterback to replace him in the first round and then for the rest of the draft loaded up on running backs and other players designed to bolster the team's ability to take the ball out of Rodgers's hands. They didn't draft a single receiver, and Rodgers didn't like that. 
It was time for #SpiteSzn. In the first game of the season, Rodgers torched the Vikings for 364 yards and 4 touchdowns. He had pinpoint accuracy and made plays in and out of the pocket that were vintage MVP Rodgers. Look at this throw, an absolute gorgeous deep bomb that lands perfectly in the receiver's arms where the defender can't get to it.
This wasn't even his best throw! Look at this one, where he's rolling to the right and makes a throw that only a few humans could think about making. 
He looks more effective than ever, and in a career that doesn't have that many years left, he's turning back the clock. The NFC is a lot more wide-open than people realize, meaning the Green Bay could have a chance to get Rodgers's second ring.
And wouldn't it be perfect if he did it just because he was pissed off at the world?
Tomorrow's Question: How good will the Patriots be?
I said we'd talk about Cam Newton, so let's do it now. There were questions about Newton's arm strength and health even after he signed with the Patriots. He's dealt with shoulder injuries and foot injuries and many wondered if we'd ever see the player who was the league MVP back in 2015 ever again. 
Cam's back.
On Sunday night against the Seahawks, Newton was electric. He threw for 397 yards and dispelled any questions about his arm strength with throws like this one. 
He threw darts all night, picking apart a rebuilt Seahawks secondary. What was really interesting was that he had great protection all night, which either says great things about the New England offensive-line or horrible things about Seattle's pass rush. 
Newton's a great passer, that much is clear, but what sets him apart is his running ability and how it makes him a threat in the red-zone. It's a pretty simple number game. When you give a running back the ball on a handoff, the offense is playing 10 vs 11 because the quarterback doesn't block. But when the quarterback is the runner, now it's 11 on 11 and we've seen the Patriots exploit that again and again. Newton has four rushing touchdowns on the young season and the coaching staff has put some nice wrinkles into the playbook to take advantage of his skillset.
The first play here is their QB Power near the goal line, and you can see how the numbers advantage lets Cam get into the endzone.
Here's a variation, where Cam does a great job acting like he's going on the run and gets everyone on the defense to run, setting up an easy pass for the touchdown. 
Everyone assumed the Patriots might be done with their dynastic run and that it's the Bills' time to shine, but if Cam continues to play like this we could have a spectacular playoff race with these two teams as we keep going with the season.
That's all for now, folks. As always, subscribe and share with your friends, let's get this newsletter growing, stay safe and I'll see you all next time.
- VS