808s and Bold Takes Issue 29: A World Burns
Words on Ruth Bader Ginsburg's death and the needed change in tactics from the Democratic party and a discussion about the fires on the west coast and climate change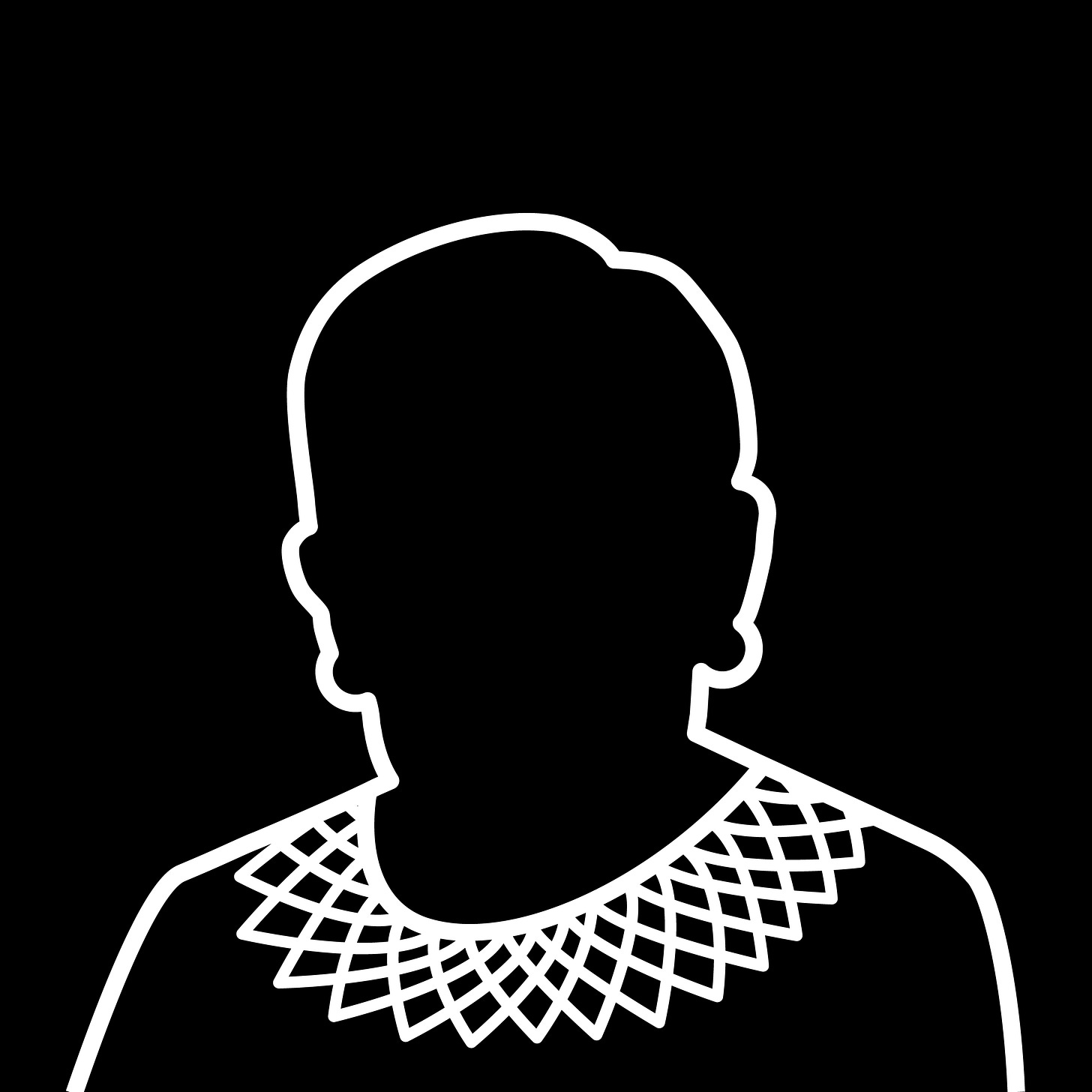 Democrats Need to Play Hardball
On Friday, September 18, America lost a legend when Ruth Bader Ginsburg died after complications due to cancer. This isn't going to be an obituary for Ginsburg. There are people who knew her life better and are more equipped to write that story. What I'd like to do is take a look at what this means, because Ginsburg's death doesn't just affect the people who knew her directly, it affects a legion of individuals across the U.S.A. and beyond that looked to her as a leading progressive voice in the United States government. 
Ginsburg's death before the 2020 election means that Donald Trump will most likely get a chance to nominate and possibly confirm another Supreme Court judge, his third in four years. There is precedent for this. In 2016, when Barack Obama tried to nominate Merrick Garland to the Supreme Court, the Senate majority leader, Republican Mitch McConnell, objected under the idea that Obama's term was about to end. Democrats hoped that McConnell, who remains majority leader, would hold himself to the standards he set four years ago instead of altering his views to whatever suited his political goals best. 
They were wrong, as McConnell announced that he would hold a vote for a Supreme Court justice. Before I continue any further, I'd like to say something to the crowd that's decrying individuals for politicizing Ginsburg's death. To those people, I have a sincere, heartfelt message. 
You're idiots. 
Ginsburg's life was dedicated to ensuring the rights of the less privileged in society. If another one of McConnell and Trump's handpicked judges enter the court, it would create a six to three majority on the court for conservatives. That would have catastrophic effects on the future and possibly undo everything Ginsburg worked for. 
Do not take that to mean that all hope is lost. There are still ways to combat this. There are Senate seats that can be flipped. There are existing Senators that can be pressured. And above all else, there are existing Democratic politicians that can use their power and authority to stop this from happening. 
Voting is important. There's no understating the value of choosing candidates not only for President but down the ballot as well. However, beyond that, there has to be a change in philosophy for Democrats. You can't keep continuing like it's business as usual. 
Republicans have won the popular vote for President one time since 2000 and that came largely due to the aftermaths of 9/11. Yet, as of this writing, they control 2.5/3 branches of the federal government. Half the court was appointed by Presidents that didn't win a majority of the country's votes. How do they do it? They fight ruthlessly. 
Politics is an inherently dirty game. It always has been. It's been clouded by this veneer of decency, this idea that despite ideological differences people could reach across the aisle and work together. Democrats are still fighting with that idea in mind.
Republicans ditched it to the side years ago. They play by a totally different set of rules than Democrats. Our country's opposition party finds itself fighting to upkeep a self-imposed set of rules that the other side doesn't even read, let alone follow. You have to be ruthless in getting power because that's the only way you can win.
Those victories matter, more than any other victories could because they impact the lives of millions. People of color, women, and the LGBT+ community all depend on these victories. But far too often, the Democrats show up to gunfights with water pistols. 
They can't do that anymore. They have to be radical in their approaches. Joe Biden has to make it clear that if McConnell tries to push a judge through before Trump's term ends, he's going to make the Majority Leader's life a living hell if he wins. Whether that means packing the courts (increasing the number of justices) or fighting every piece of legislation that comes to his office, Biden has to play hardball.
It's the only way to fight for the same progressive values Ginsburg fought for and protect so many of the people in this country that embody those values. 
A Burning World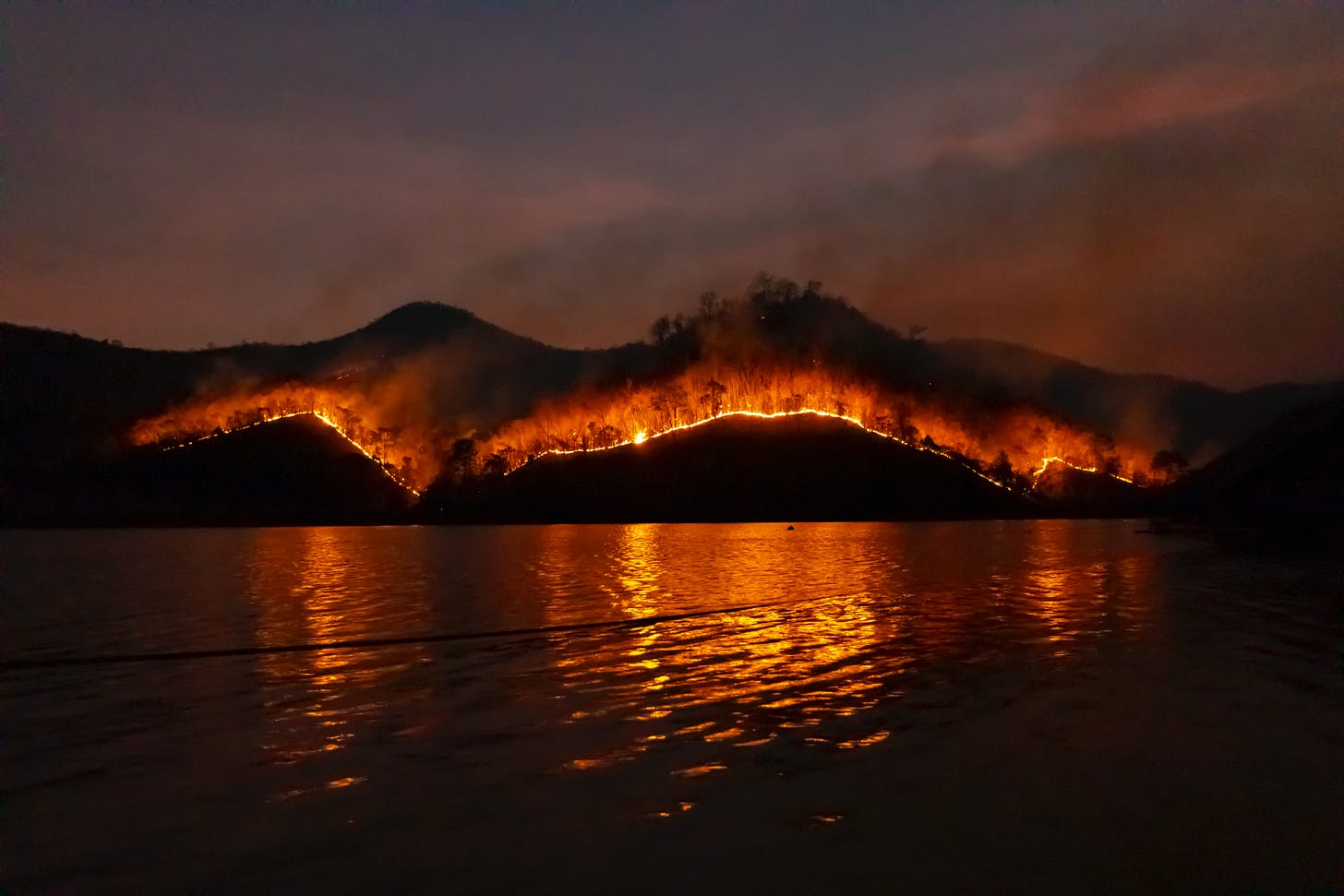 (Photo by sippakorn yamkasikorn on Unsplash)
The skies are orange. The ground is melting. The trees have no leaves, only branches of fire. It's a scene from a post-apocalyptic movie, a still from Blade Runner 2049. Except for the fact that it's still 2020 and unlike some of the other problems we face in this hellscape of a year, this one is only going to get worse.
Let's get one fact straight. These fires weren't started by climate change. Fires—for the large part—are caused by lightning strikes or human stupidity. That's what caused these fires, as a combination of Tropical Storm Fausto and a gender reveal party gone wrong (wow, this sounds more like a dystopian novel with every sentence) sparked the fires that have now lasted for over a month.
Don't let that fool you into believing that these aren't catastrophes directly related to climate change. The fires themselves happen quite often, and forest fires are part of nature's system to take decaying plants and trees and convert them to nutrients in the soil, strengthening the overall forest. However, climate change has made the effects of these forest fires much worse. 
Climate change has made the air drier. It's made the shrubbery and plant life in the forests into prime firewood by removing the moisture from the air and soil around them. It's increased the severity of droughts. 
What does this mean?
Fires now have more fuel and less controlling factors in the natural environment than ever before, meaning these formerly controllable forest fires are now turning into unmanageable dynamos that are wiping out miles and miles of land and ruining countless lives. 
The smoke from these fires is clogging the air, causing the haze that enveloped the entire west coast and has made its way as far east as New York City. The air quality is worse than ever. 
A quick explanation on AQI, the government's measure of air quality: 0-50 is good, 50-100 is moderate but manageable, 100-150 is unhealthy for sensitive lungs, 150-200 is unhealthy, 200-300 is extremely unhealthy, and 300 and above is classified as hazardous. 
On Friday, September 18th, the capital city of Oregon, Salem had an AQI value of 338. That's horrific, but it pales in comparison to what the AQI was on September 14th.
636.
Somehow, the Oakland Athletics and Seattle Mariners played a baseball game when the AQI was at a startling 284, a point at which physical activity is discouraged, and if at all possible, people are asked to remain indoors. After that game, the Athletics' star 22-year-old pitcher, Jesús Luzardo, had this to say to Shayna Rubin of the Mercury News.
"When I came out it [the air quality index] was at 284. I'm a healthy 22-year-old, I shouldn't be gasping for air or missing oxygen when I'm getting to the line. I'll leave it at that."
Luzardo is an exceptional athlete in the prime of his career, and by his own admission, he had difficulty breathing. Thankfully, the MLB came to their senses and pushed back a Giants-Mariners game. That baseball game might be the first sporting event in history to be postponed or affected in any way by climate change, but I guarantee it will not be the last.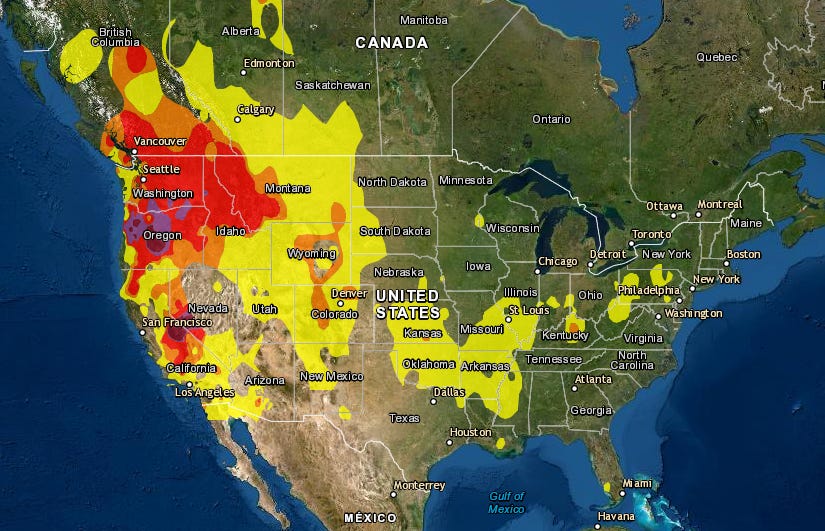 (Photo via airnow.gov)
These problems are only going to get worse. Climate change is going nowhere. It's getting worse with every passing second. Humans are killing the only planet in the universe that has been proven to support life. 
This isn't new information. We've all heard terms like global warming and greenhouse effect for years in school and in everyday life. The problem was that the solutions proposed were nowhere near ambitious enough to reverse decades of malignant actions. Recycling and carpooling are noble efforts, but they're nowhere near effective enough to have a lasting impact.
The change has to come from the government, and it has to come fast. Two years ago, a proposal by two members of Congress—Alexandria Ocasio-Cortez and Ed Markey—advocated for near wholesale changes to the United States' energy policy in an effort to reduce climate change. 
The Green New Deal isn't perfect. The main issue is that it's nonbinding, which means that it's not going to be law even if it's passed by Congress and signed by the President. But it's a start. It's a start towards taking steps towards preventing the catastrophic damage that climate change is causing and will continue to cause. 
They're ambitious steps, ones that would disrupt industries and fundamentally alter how the United States conducts business and consumes energy. The costs are unknown just yet, but they will be high. Enacting the Green New Deal will cost a lot of money, but that cost will be nowhere near the unimaginable costs we will face without drastic change. 
What happened on the west coast will happen again. Except next time, it'll be worse. These fires alone are projected to cost more than 20 billion dollars, and the costs go beyond the dollar figures. We'll see the coast of the United States move inwards, displacing hundreds of millions of people who live in coastal cities like New York City or Los Angeles or Miami or so many others. 
We'll see the closest thing humans have ever known to an apocalypse. 
So yes, the Green New Deal is costly, but the cost of proceeding without dramatic change will outweigh it drastically. These issues will not get better unless we change our ways of life. It can't stop with the United States—it has to be a worldwide effort—but it can be an effort that starts here and propels us towards saving our planet.