808s and Bold Takes Issue 28: NFL Week 1 Live Blog
Check this page out for my live commentary on Week 1 of the 2020 NFL season.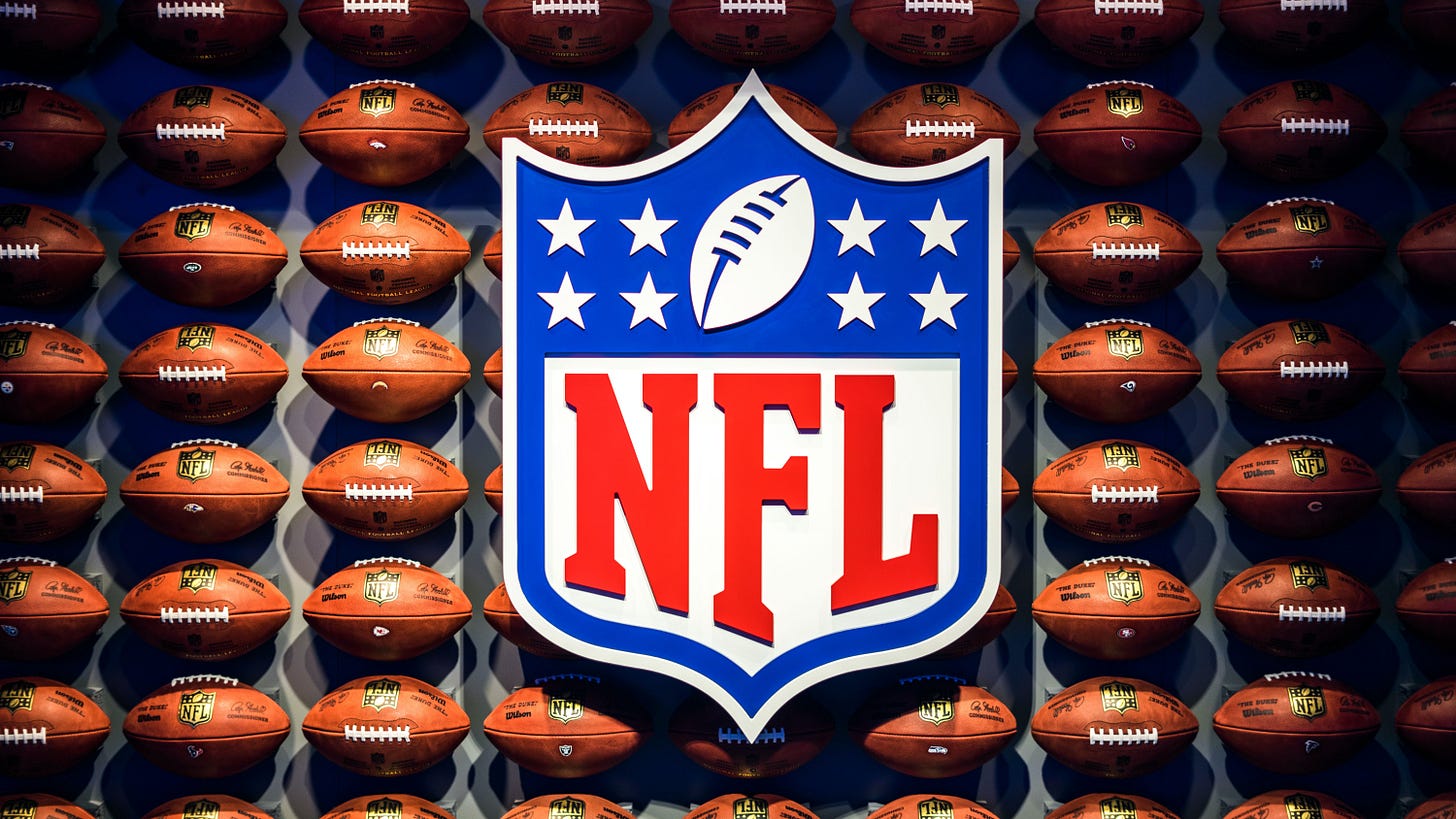 4:20 (GAME OVER WASHINGTON WIN) - Wow, that's an impressive win. Caveats first before I go full happiness. Philly had a really injured offensive line and relying on turnovers isn't a great scenario for winning games because they're pretty fluky.
BUT with all that being said.
This is an incredibly impressive win. They were down 17-0 and in situations where former Washington teams would have crumbled, they responded brilliantly. Haskins was solid, didn't make any mistakes and made enough plays, the skill players were just good enough to have a competent offense, but the story of this game was the defense.
The defensive line was an absolute wrecking ball, in Wentz's face all day long. Because he was hurried, the secondary and linebackers were able to make some great plays including a pair of interceptions.
The team cleaned up some sloppiness with penalties in the second half, and most of all, they showed the value of good coaching. Ron Rivera made key adjustments at halftime that propelled his team into a win.
Let's not get ahead of ourselves, this is a flawed team that probably won't be great. However, enjoy this win, because there are great signs to take away from this. Shouts to Rivera, shouts to Haskins, and shouts to this defensive line for dominating and helping this defense. Here's a sentence I haven't gotten to write in a long time and one that I hope I'll write many times in the future.
It's a good day to be a Washington Football Team fan.
3:50 (6 minutes left in the game) - The Washington Football Team leads! Wow! Is this a sustainable way to win? Absolutely not! Do I care? NOOOOOOOO.
Wow. I'm still in shock and don't want to jinx this by being too happy so around the league we go.
Philip Rivers… yikes. A lot of people said he wasn't washed, and that being in a better situation where he didn't have to carry the team in his back would make him better than he was as a Charger. So far today he's thrown two picks. He'll have to lead a comeback drive to get a win against the lowly Jaguars. If he doesn't, that QB experiment could be starting off on the worst foot possible.
Aaron Rodgers has thrown for 308 yards and 4 touchdowns with no interceptions. I am here for petty Aaron Rodgers tearing up the league before going to New England and continuing that dynasty. Book it.
Back to biting my nails in fear!
3:38 (12 minutes left in the game) - It's a tie game and Washington has the ball. I am having fun. That is all.
3:30 (23 seconds left in the Q3) - You can see the outlines of a competitive NFL team here. Sure, Philly is shooting themselves in the foot with turnovers, but those are also caused by the pressure the d-line is putting on Wentz. Offensively it's a work in progress but there are flashes from Haskins of the talent we've seen. He needs more time and a bit more separation from his weapons.
There's a lot of bad penalties. The Eagles' last drive should have ended in an interception and given Washington the ball inside the red zone but it was negated by an offsides penalty. The margins are slim and pre-snap penalties are killers.
2:43 (Halftime) - Well that wasn't too bad! The defense made a play and the offense looked competent. They've got a shot, I don't think a great one but they have the ability to be mediocre and that's what I'd like from this team. Mediocrity and some flashes from Haskins, Young, Gibson, and the rest of the youth on this team.
Around the league, Aaron Rodgers is officially on watch for a rebound season. The Packers QB has been a bit up and down recently from his MVP standard, but after the Packers seemed to antagonize him by drafting his successor and failing to draft any receivers, it's officially time for Spite Szn. Just look at this throw! And that's his second-best throw of the day!
Cam Newton looks great so this is your reminder that the Bears are paying their quarterbacks a ridiculous amount of money while they could've had Newton for less than two million dollars. Belichick strikes again.
1:53 (9:00 left in the First Half) - Remember how I talked about optimism? Yeah, nevermind. The team has shown some bright spots. There was one semi-competent drive from the offense, the defense has four sacks, and they're only down by 10.
On the other hand, they gave up a 3rd and 22, committed multiple dumb penalties, have missed throws and blocks, and had that semi-competent drive end in a missed field goal.
My dad said it best, "coaches come and go, but sadness is inevitable."
12:40 (Before Kickoff) - Before the games start, everything is positive. The possibilities are endless, and there's nothing but joy in the air. Your team could shock the world, they could prove all the doubters wrong. Before the kickoff of Week 1, all I can see are the possibilities of greatness that await the Washington Football Team.
Let's see exactly how I feel at 1:30, will the optimism remain? I sure hope so!
The Washington defensive line should dominate against an injured Eagles offensive line that's down three starters. Chase Young is one of the best edge-rushing prospects in recent memory and he'll have a chance to make an outsized impact in his debut.
It's going to be interesting to look at what Dwayne Haskins can do, the second-year quarterback has been working hard all offseason, but he'll have to overcome an inexperienced offensive line and unproven weapons to prove he can be the long term answer for the Washington Football Team.
Stay tuned and keep hitting refresh for more updates from Week 1 and if you haven't yet, subscribe today!